In my short span of life I have realised it takes quite a little to make another person feel uncomfortable, to the point where it may even induce a certain amount of paranoia. I admit I am part of this very self-aware crowd and I have compiled a list of the top most ways I think can put someone in discomfort.
1. Stare at a man walking opposite you wearing loud looking trousers. He's sure to look down once in an uncomfortable way.
2. Call a girl an addict or obsessive when she's on her fourth round of chocolate eating; first of all thanks for stating the obvious,             genius, and secondly don't mess with me when it's the the time of the month mate.
3. Make heavily spiced meals everyday so that the smell absorbs on to your husbands coat; let's just say he won't be the most popular     guy at work to hang out with.
4. Kill the idea of joke making about short people; hey I'm short and I may not have been before but I'm starting to get more and more       concious about my height.
5. Ask a question to a random shopper at a store as if he were the shop keeper. Trust me it is totally embarrassing.
6. Listen to music at full blast in the library and jiggle to the music; the person sitting next to you is sure to feel fidgety at your                   behaviour.
7. Never give a detailed verdict of your spouses cooking.  It will disturb them and they'll become neurotic about perfection.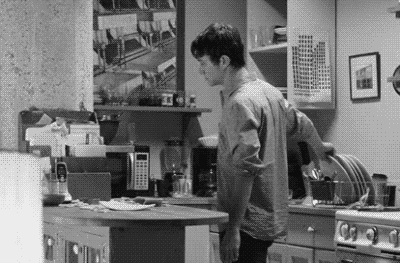 8. Eat sushi with a fork. There will be a few head turners that will make you feel watched.
9. Comment on a girls hair when she's having a bad hair day.
10. Smirk for no reason in public. That smile, that smug smile. People will start questioning themselves. Do I have something on my face? Does my breath smell? Am I speaking rubbish? You think I'm so funny, why aren't you laughing at my jokes then?